Daily Entries of Lived Life
Kajander uses Ramana Maharshi's Who am I –method to enquire into the inner world and secrets of the mind. The discoveries invite to observe and consider one's life and its meaning.
Fragments of Reality is a Zen-like modern version of insights that Bankei, Huang Po and others have said from ancient times.
It is like an exploration of the world that Eckhart Tolle describes, but in unpretentious cameos. The book gives one reflection tools for the heroic struggle to stay on the tightrope of the present in the day to day.
Preface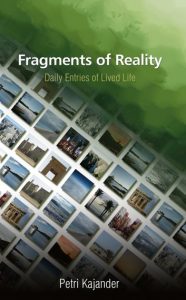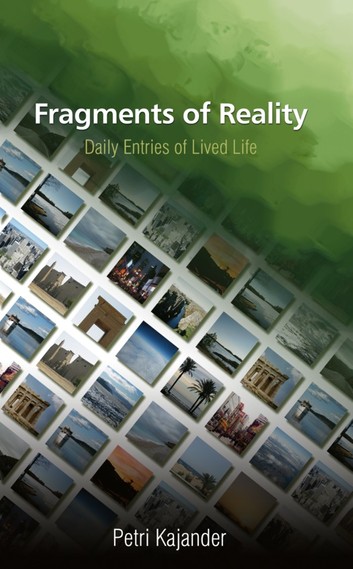 This book is an insight into a period in my life that was very intense. Each evening, I wrote about the day's experiences and insights. My daily life was the raw material for the thoughts and extended understanding that followed. Maybe it is worthwhile to remark that from the beginning, this diary format was meant for a larger audience. Therefore, I have not written about the circumstances or situations that led to these writings. They are not relevant in this context, but I can assure you that this period was definitely a rough ride—a lot happened, and not all of it was pleasant or joyous. On the other hand, I seriously doubt that these writings would have the same feeling and depth without the rich raw material of volatile and dynamic daily experiences.
The writings have been sorted under a few titles to make them easier to read. I feel it is important to let the text speak for itself and transmit the ideas as genuinely as possible. Since the material for this book was written within a relatively short period of time, the various topics are partly interlinked and also implicitly referred to, but it is not necessary to follow the suggested order.
This was my exploration for the harmony and tranquility that await everyone. They are with us at all times—we just have to reach for them. There is no better time to start than right now. The busier your life is, the better your chances to experience and explore the opportunities. Internal harmony is not dependent on situations. My insights were gathered from busy daily activities filled with meetings, traveling, conferences, and social functions. Life is always an adventure, and it is not about external circumstances but internal experiences.
Inspiring moments!
Petri Kajander
September 29, 2005
New York
Table of Contents
Belief System
Ignorance
Fixed Mind
Belief Structures
Becoming
Acceptance
Conservatism
Busy
Confusion
Have To versus Can Do
Money
Opinions
Routines
Rightness
Fair and Unfair
Temporal
What We Know
Trapped in a Box

Life and Death
Life
Breathing
Dailies
Flow of Time
The Framework
Illusion of a Free Will
Life
Resistance
Time Travel
When?
Death
Death and Dying
Give Away
Mind
Thought
Forms
Compromised Dumpster
Mindlessness
Planning
Predetermined Life
Questions for Self-Inquiry
Significance and Self
Silence
Memory

Meditation
When We Are
Concentration
Detachment
Enlightenment
Life and Meditation
Notes for a Serious Practitioner
Tips for Discovery
To Change Is Becoming
Emptiness

Short Insights
Unconditional Love
Beauty
Disappointment
Evolving Path
Fear
Happiness
Meaning of Life
More Precious Than Gold
Physical Existence
Recycling
Time Excuse
Trust
Wanting
Zen Thoughts (2)

Reality and Ego
Presence
Reality
Division
Our Quest
Our World
The Real Reality
Reflector
Relative
Something Eligible
Doing without the Doer
I – Who?
Me, Myself, and I
Process Point of View
Stop Worrying
Who Am I?
Ready
Separation
Why
Dualism
Give Away
Longing
The Other
Ownership
Relationship
Sharing
Who Thinks?
Words
To Be

Experience
Parallel
Dual Life
High Stakes
Knowledge versus Wisdom
Levels
Our Teachers
Reverse Confidence
Tranquility
Written Meditation
Detachment

Qualities
Happiness
Forgiveness
Humbleness
Patience
Harmony