for startups | pro bono | for corporates and others | endorsements
What is your business edge?
Petri works with founders that are seeking and building their business edges. He's the business game changer for the selected few who expect nothing short of exceptional.
It takes a special kind of founder to build a growth company that customers love and embrace: passion, dedication and attention to detail make all the difference at the end.
If you're building magical products and business edges that dazzle, you're in the right place.
Founder Buddy – Your Personal business partner
I'm committing part of my time to helping other founders. You can call me a founder buddy.
I'm the one you can call, talk to and bounce ideas with but also get help to get things done when needed. The purpose is to build a better company that scales and is more valuable than doing it alone.
Startups are long-term processes where you need to improve, adjust, change, modify and build with lots of errors and wrong turns along the way. The point is to keep on improving every day so that over a longer term you embody the mission you have envisioned to accomplish with your company.
My focus is on the hard stuff
* mission, purpose and vision
* business and revenue model
* go-to-market and traction
* product/market fit
* branding and funding
* growth management
* hiring, firing and leadership
I bring clarity and practical experience on building startups from the day zero onwards with my method.
Why?
Founders are isolated if not outright lonely in the professional sense.
You have your employees, board, advisors and other groups that are supporting you.
Decisions you make alone or maybe you have co-founders but they are not impartial in the process.
It's hard to get straight, honest, unbiased feedback, idea co-creation, problem-solving and continuous support. You need fast situation awareness and interaction before the market hands it to you the hard way.
Best founders have a support network that helps them to work with the impossible equation. Some worked with a trillion dollar coach.
How?
I have found it the most effective to talk frequently. Weekly discussions enable decision-making, problem-solving, creative innovation and updating of the latest developments. An hour or two a week keeps things fresh but also gives a better perspective on the hectic activities but also what's not happening, and what should be done.
The complexity comes from the multitude of things happening at the same time. Only an entrepreneur knows all the different threads of developments going on at any given time. There's never enough or a good time to plan ahead yet it's crucial.
I bring clarity and can simplify complexity. Strategy is everyday adjustments and decisions that create a successful business edge.
Building a startup is a never-ending journey where you're always out of your comfort zone. I can also lend a hand to do things and share my experience of working and building startups in the ups and downs of the market, and in challenging financial and funding situations.
To whom?
Stage: from an idea to a bootstrapped or a well-funded VC-backed startup with multiple funding rounds.
Experience: first-time founders and serial entrepreneurs alike.
Area: I don't do healthcare or medical. The rest I have worked with most likely already.
Criteria:
A scalable business model and ambition to build a growth company
Missionary founder(s) that are humble, driven, passionate and coachable
Desire and willingness to build a business edge
Intention for a long-term cooperation
I work with from idea-stage founders (not even founded yet) to bootstrapped and VC-funded growth companies. The earlier the stage the bigger the decisions and risks but also the opportunities.
The cost
I have free resources that help you to build your business including topics such as business model, funding, go-to-market to traction, and many more. See them first.
Test the waters?
If you want my take on something with no strings attached you can schedule a paid single session.
Ready for a commitment?
My pricing model is aligned with your business growth. Most of the payment is in equity and the monthly retainer is a fixed amount that is easy to budget since it's capped. Your success is my success.
I don't do direct investments in the companies I work with.
My level of involvement
Advisory
Monthly
Partner benefits (+€300k)
On-demand support
Ongoing engagement
Hands-on
Ongoing
Partner benefits (+€300k)
On-demand support
Ongoing engagement
---
Portfolio companies
---
Partner benefits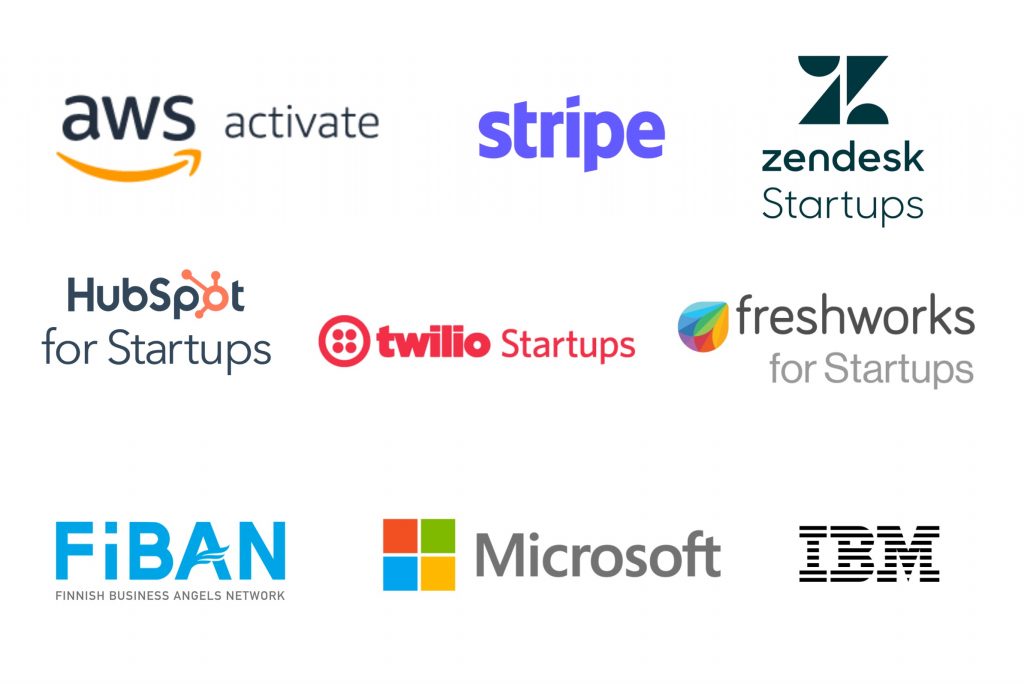 ---
FAQ
What is your selection criteria?
I'm looking for missionary entrepreneurs with a humble drive and passion to deliver value to customers.
I'm industry agnostic and work with B2B and B2C companies. Your business can range from an idea stage to a well-funded growth company.
My level of involvement can vary based on your business needs and situation.
What are the partner benefits?
The benefits are available for my portfolio companies. Some of the partners include Amazon AWS Activation, Hubspot, Stripe and Zendesk. I have also additional benefits from FIBAN membership (e.g. IBM Cloud and Microsoft Azure credits up to $100k each). Ask for more details.
What's the compensation model?
My model reflects the situation of the company. In the early stages, I'm heavily equity-based and when the company cash flow sustains it the cash component becomes larger. The equity ratio is usually over 80% of the total.
Why should we work with you?
You should only do that if you can build a better and more valuable company with me.
Here's one of the entrepreneurs about working with me:
"Results speak for themselves. We've gotten funding through his help, avoided fatal mistakes at critical moments, stayed focused, found new partners, new ideas and refined our business strategy into the right direction. Petri is a pleasure to work with. It's fast, efficient and fun."
Why do top athletes have coaches? The same reason top business people have them. It's lonely at the top and to excel you need the best to help you to achieve your goals. Did you know that even the most successful founders have people helping them?
We are a startup and short in cash. When should we talk to you?
I'm always happy to talk with entrepreneurs and help them with their missions. If you meet my criteria then we can find a model that works for both of us. I'm flexible but expect to be compensated fairly. There is no better time than now to start making better decisions.
At what stage should we get you involved?
I have co-founded companies and therefore been part of the whole process from the very beginning. The opportunities and challenges change during the life cycle of a business. I'm happy to come in sooner than later. When do you want to start making better decisions?
---
Who is Petri? He explains how he works with startups and what is his method of building growth companies. You can find more about him in his website: www.petrikajander.com.
---
Petri is a perfect advisor and specialist for top management. He has wide entrepreneurial experience, is very focused, efficient and multi-talented. When needed, he can be the hard truth teller board member, positively encouraging mentor, hands-on specialist on multiple areas (PR, marketing, business development, negotiations, deal-making, business strategy, etc.), idea factory and a pro-active connector.
---
Founder and CEO mentoring explained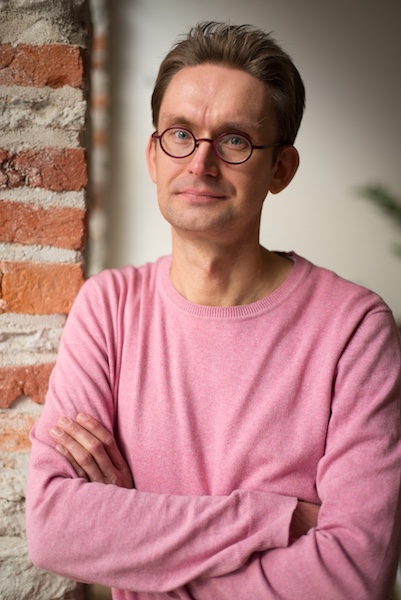 I help founders to make better decisions in a fast, efficient and fun way that brings new ideas, customers, partners, funding and higher valuations in building successful growth companies at scale.
My expertise is to bring the high level to the actionable where the executive team can implement it.
I bring practical growth company building expertise that you hope to get from your investors, mentors, and advisers, but you cannot get with their level of involvement.
I have been part of the private growth company building process from the idea stage and multiple funding rounds to the active secondary-market listing and a large cap table with hundreds of shareholders.
WHAT: I work closely with CEOs & founders and help in building the companies in a medium-to-long term range but focusing also on short-term actionable decision-making.
This is a personal and trusted relationship that builds over time but lasts for years if not a lifetime.
There is no need to keep someone updated if they're already in the epicentre of the action.
HOW: The way I work is informal but effective method that I have fine-tuned over the years with entrepreneurs. The sole focus is to build a long-term business providing amazing value for customers.
THE PROCESS: The practical work happens in frequent conversations and interactions. The most important things are done in everyday practical decision-making and this is where my focus is.
The strategy playbook and the big picture are ever redefined in the incremental actions taken daily.
We evaluate different business situations, options, opportunities, and challenges as they emerge and in fast pace. The high-level and the short-term are intertwined together.
Fast decision-making and long-term success are tied together. The growth company journey is a continuous process with countless iterations. That's where I am, and this is what I do with founders & CEOs: building the business edge.
---
Endorsements
It is easy to get along with Petri: he says things straight out, fights forward, sympathizes the appropriate amount with challenges and knows how to see the big picture. Petri ́s views are relevant and appropriate. He has a genuine desire to help one forward and a can-do attitude, exactly that which a start-up needs. A positive guy with a good sense of humour!
Results speak for themselves. We've gotten funding through his help, avoided fatal mistakes at critical moments, stayed focused, found new partners, new ideas and refined our business strategy into the right direction. Petri is a pleasure to work with. It's fast, efficient and fun.
He provides sound advice and gladly shares his knowledge, experience and vast network. Petri is, with no doubt, one of the best.
Petri is an innovative coach and facilitator for a startup business strategy and I can warmly recommend him for companies in need to clarify their business model and objectives. A great thing about Petri is that he actively links together people and companies in his network.
Petri's ability to digest and analyse large amounts of information quickly and thoroughly is impressive. His widespread curiosity helps him integrate the wisdom of the past with emerging trends of today and tomorrow, and express the combination in clear and concise ways. For start-ups, Petri will help see what's outside the box.
Petri is an incredibly bright man. His intellect and dry humour, can, (with buddha like calm and precision) cut a tidy swathe through, the most angst-ridden madness of a frenzied bunch of creators and transform them into an effective and useful business team. All white noise and sabre rattling was lulled into a buzz of harmonious efficiency and our executive was pulled into shape. That was five years ago but ever since then, Petri has remained a steadfast and sturdy influence on everything I have attempted to achieve with Simply Vocals and Petulant Records. From seeking out funding to not quite getting there Petri manages to inspire faith in myself with brutal truth and reassuring kindness. I am old hippy so that works for me but whatever works for you, from financial planning to no-nonsense spiritual salve; You can be sure that Petri can and always will deliver.
Petri is a very positive-minded advisor, entrepreneur and investor. It has always been my pleasure to work with him. He is sharp, smart and loves challenges. I can only give everyone a strong recommendation to do business with him.
Petri contributed significantly to the success of the projects I was heading. Loyal, insightful and independent visionary. Most definitely, someone I'd want to to have on my team in the future.
Petri is one of the most efficient and organised people I have had the chance to work with. He has a huge amount of knowledge from different fields, as well as an excellent network. He is always reachable and will give you a good answer to any query without delay. Petri knows the startup scene extremely well from the early stages to growing the company.
I've known Petri from the startup circles and used his expertise on several projects. As a benevolent chairman-for-hire, he has helped me with strategy for growth and investment topics, provided valuable connections, and opened pathways and doors toward successful business. I value his input and trust his advice.
Petri is truly a great source of ideas, solutions and out-of-the-box thinking (if such a cliché is ever appropriate, in Petri's case it is). He has the motivation and the means to get things started quickly in the right direction. Especially I was taken by his ability to network, find the right people and get the needed support.
Petri is a terrific sparring buddy for all sorts of discussions from solving practical business problems to quite theoretical topics of company law. He always comes up with useful suggestions and insightful questions to drive the conversation forward. I had the pleasure to work with Petri on a few projects during my law firm days.
From my experience working with Petri I know, he pays attention to detail and always spots what is important, at the same time he keeps track of the big picture.
Petri has mentored several latest batches at Startup Wise Guys, helping startups to brainstorm around strategy and branding. Petri is the right person for a startup to share what you do, to have a fresh view on it and see what can be improved.
---
Pro bono
Mentoring
I have mentored numerous entrepreneurs and startup founders in the last few decades. This has happened either casually directly with the individuals or within a more formal setting such as with incubators, accelerators, hackathons and other startup ecosystem parties or programs.
In some cases, I have come up with the company slogan or sales pitch and even changed the entire business model within the first 20 minutes discussion with the business owners.
I really appreciate all that Petri did for us. His valuable insights and guidance during the Startup Wise Guys B2B SaaS Accelerator Program pushed us forward for innovative thinking. Petri's strong branding and marketing expertise helped us design our branding strategy and story from a different angle.
---
Other opportunities
Consulting and workshops
My main focus is to help growth companies but I get asked to come in and help established companies with their strategy work. These can range from direct CEO level discussions and brainstorming to workshops and other activities with the management team.
The lessons learned from cutting edge growth companies can be applied to traditional industries. Every successful company needs to reinvent themselves and question their assumptions, business model and purpose ever more frequently.
This is at the core what I do. Question everything and build the future with your unique capabilities and leverage them with your own growth playbook. A lot of things rhyme but every business is different. Use what you can and invent the rest.
Lectures and keynotes
I lectured a startup finance course for a few years to undergrads before covid-19. This was a practical course with industry players and full of insights from the field. Students praised the course consistently between different campuses and semesters.
Guest lecturing, panels and keynotes are also formats that I have done selectively ranging from societal to tech and business topics.
Articles and contributions
I have written op-eds, opt-ins, feature and guest articles, and book reviews for mainstream media outlets as well as done occasional TV and documentary appearances (including a movie cameo!).
Book forewords and entire chapters are also formats that I have contributed besides publishing my titles, translations and being a publisher as well.
Something else?
If I have not mentioned something here it does not mean I have not done it. Or if you have something awesome in mind, ping me. I'm always curious and happy to consider new opportunities but please keep in mind that I'm very selective with my involvements and with my time commitments.
TRIVIA: What I do has been called by many names over the years (either by me or others): Chairman as a Service, late co-founder, business artist, puppet master.