Startup CEO is a book for everyone who finds themselves in a CEO position. It's a job that you learn by doing, but you can benefit from the experience of others.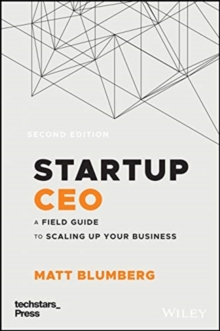 Leading an organisation is a tough job, but if you need to figure out your company's direction, traction and keep enough cash in the bank without revenues everything escalates to another level of difficulty.
Matt Blumberg tells his more than two decades journey in Return Path and shares his learnings with us. It covers everything from authentic leadership to storytelling, growing and managing your organisation to governance and finally exiting the company.
The second edition has the benefits of the experiences of surviving the dot com crash, financial crisis, and covers even the latest COVID situation. Building a company from zero to +100m revenues and over 500 people is a journey with many phases. Building the company for the long haul is something that brings benefits and perspective to the discussion that you don't get if you exit in 5-8 years after founding the company.