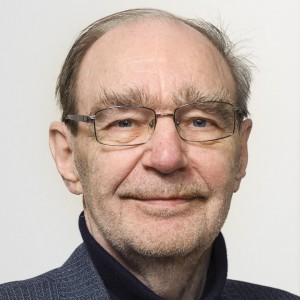 Liberan perustaja ja ensimmäinen hallituksen puheenjohtaja Gustav von Hertzen kuoli eilen aamulla kotonaan 83-vuotiaana. Von Hertzen oli merkittävä suomalainen yritysjohtaja, yhteiskuntafilosofi ja kirjailija. Hän teki lähes 40-vuotta kestäneen uran Cultorissa (entinen Suomen Sokeri) ensin käyttöinsinöörinä ja edeten toimitusjohtajaksi ja myöhemmin hallituksen puheenjohtajaksi. Von Hertzenin "toinen ura" kesti yli 20-vuotta, jolloin hän oli luomassa Hartwallin ja Baltic Beverage Group:n menestystarinaa Baltiassa ja Venäjällä yritysten hallituksissa sekä puheenjohtajana vuosina 1982-2004. 
Gustav tai kuten hän aina nopeasti teki sinunkaupat, "Gusse", vaikutti yhteiskunnallisesti monien luottamustoimiensa kautta sekä osallistui julkiseen keskusteluun. Hän oli suosittu luennoitsija yritysmoraalin ja johtamisen osa-alueilla. Von Hertzenin pääteos on magnum opus The Spirit of the Game (1993, Fritzers), jossa hän esittelee oman näkemyksensä tämän vuosisadan haasteistamme ja vaikuttavan kokonaissynteesin monista tieteenaloista.
Von Hertzenin viestin keskiössä on plussummapeli, joka edistää ja lisää yhteiskunnallista hyvinvointia ja vaurautta. Plussummapeli eroaa nollasummapelistä, joka vain uudelleenjakaa nykyisiä resursseja (esim. tulonsiirrot), kaikkia osapuolia hyödyttävänä sekä negatiivisesta pelistä, joka on nimensä mukaisesti tuhoisaa.
Yhteiskunnan menestyksen perustana on moraalipääoma, jonka varaan rakentuvat niin yhteisöt, yritykset kuin yksilöiden väliset suhteet (esim. avioliitto). Tämä luottamuspääoma on jatkuvassa muutostilassa, sen rakentaminen kestää pitkään, mutta sitä voidaan rapauttaa suhteellisen lyhyessäkin ajassa.
Ajatuspaja Libera oli von Herztenin "kolmas ura". Hän uskoi vahvasti kansalaisyhteiskuntaan ja vapaaehtoiseen vaikuttamiseen. Perustimme Liberan edistämään yksilön, yhteiskunnan, markkinoiden ja yrittämisen vapautta. Von Hertzen korosti luottamaan yksilöön, mutta samalla tiedostamaan tämän heikkoudet. Vapaus ja vastuu kulkevat käsi kädessä. Valinnanvapaudesta seuraa myös vastuu toiminnan seurauksista.
Von Hertzen tuotanto käsittää lisäksi mm. teokset Demokratian haaste (2008, Gummerus), Johtaminen ja moraali (2008, EVA) sekä Liberan tänä vuonna julkaistun ay-liikettä käsitelevän raportin Umpikujassa, jossa hän oli työryhmän puheenjohtaja.
Von Hertzen oli diplomi-insinööri, vuorineuvos, Helsingin yliopiston kunniatohtori sekä kansainvälisen Mont Pelerin Societyn jäsen. Von Hertzeniä jäivät kaipaamaan hänen vaimonsa Ulla-Maija sekä neljä lasta ja 12 lastenlasta.
Kirjoitus on julkaistu Ajatuspaja Liberan sivuilla.
Tuomas Enbusken haastattelut: