Ahti Heinla – TALKS WITH PETRI
Ahti Heinla talks about building companies that impact a massive amount of people, how even successful founders struggle and fail at times but also what's the right approach to build a business case. He also reveals how his company managed to pull off something that a tier-one VC told to be impossible.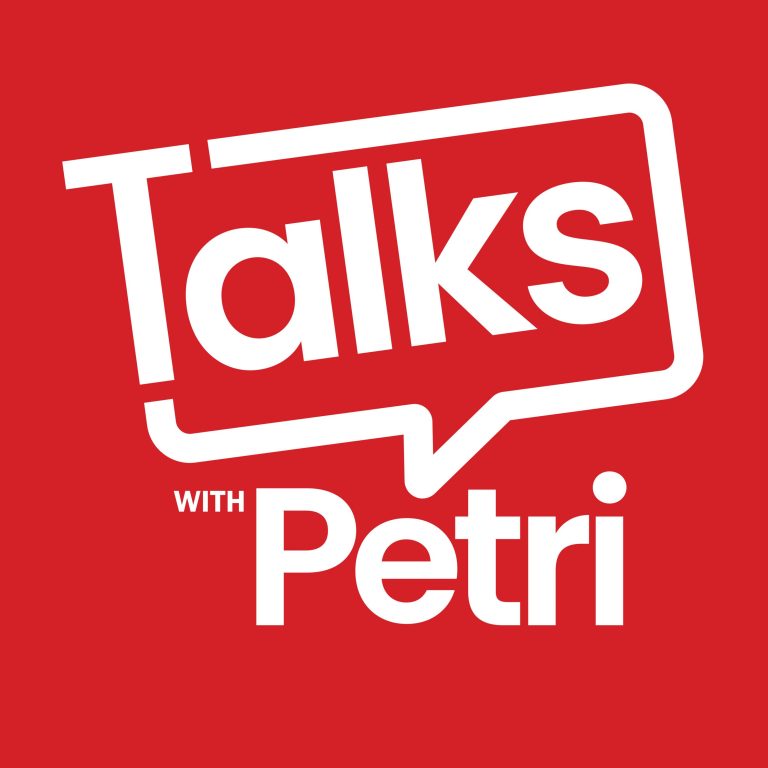 Bio
Ahti Heinla is the co-founder and CTO of Starship Technologies which is the world's leading company creating local delivery robots. In 2002, he was part of the founding team of Skype and was the company's Chief Technical Architect for the first five years. In 2008, Ahti helped to mobilise 3% of the population to clean Estonia's forests in a day.
Episode notes
when your robotics competition drive kicks in Robotex
an expensive hobby becomes a serious venture
committing to your startup
Skype was one of the biggest European success stories
aiming higher than Skype that had 700m users around 2010
trying out a lot of startups that have failed
the illusion of over-night successes
India, and almost moving there to build a startup
the other side of the entrepreneurship
a working business vs. a story
last-mile delivery economics
VCs are paying for most of the deliveries now
unit economics and back-of-the-envelope calculations
universal technologist
will this work commercially?
last-mile food deliveries
bootstrapped (self-funded)
why not drones?
millions of deliveries done already
R&D and commercial operations
predictability in engineering and business
Starship culture
planning for the future but delivering now
team interdependencies and stress
company values
key metrics
around the world daily by distance
driving without human supervision
a bleak moment
250x improvement needed to survive
weekly reports on improvement
4m deliveries is just a start
robotic deliveries will win
founders didn't want to be the CEO
hired six CEOs but few have worked out
how to find a good fit CEO
resourcefulness
leadership qualities
career paths not always towards leadership positions
COO vs. CEO or a founder CEO
fundraising requires a performing company
a keyhole perspective
it matters how you tell your story in fundraising
the value of investor feedback
investor expectations with each investment round
coding with pen and paper
building the first computer game published outside of Estonia
Estonia after the Soviet collapse
complex needs boring to get somewhere
learning and experimentations are hidden from the public
ten years over-night success
big companies react to revenue threats (exponential growth surprises them)
the founding of Skype
learning PHP over a weekend
Estonian startup scene
starting from technology is a terrible idea for a business case
1000x more expensive to call by using a regular call vs. Skype
Skype was organised around its internal chats
ten first Skype employees failed with their startups after Skype
Web3
cleaning the world
Episode links
– Janus Friis
– Skype
– Robotex
– NASA's centennial challenges
– Allan Martinson
– Wolt episode
– OnlinePizza episode
– Amazon Prime Air
– Continuous integration
– What a CEO does
– Peter principle
– Skype by Acquired podcast
– Mixergy podcast episode
– Dingo
– Hittimittari
– Jaan Tallinn
– Kosmonaut
– Disco Elysium
– Niklas Zennström
– Ambient Sound Investments
– Skype mafia
– Kazaa
– Peer-to-peer
– Bolt
– Martin Villig
– Wise
– Taavet Hinrikus
– Let's Do It
– World Cleanup Day
– Estonian Fund of Nature
– Sun Microsystems
Episode picture credit.